Greetings fellow Aviators!
It has been some time since I posted here although I of course pop in from time to time.
After 13 years of manufacturing the iWeathar stations here in South Africa for the light aviation markets and many hundreds of hours of development to get our stations to this point I have finally developed the iWeathar Tornado - built for longevity, affordability, easy to install, good accuracy, made with recyclable and biodegradable plastics with some UV resistance, highly compact, completely modular, and as low maintenance as possible while using the GSM 3G/4G networks.
It has not been as plain sailing as I would have liked as the product has had to mature and adapt very fast under the most demanding conditions but it has now started to prove itself as a reliable and trustworthy instrument and is now exported world wide.
The solid-state internationally certified wind sensor that comes installed is self developed here in The Garden Route and uses two sensitive micro-load cells coupled with air density measurement for increased accuracy and can read wind speeds between 4 and 450 km/h and wind direction from speeds of 10 km/h upward. It basically measures the force of the wind pressing against the cone shape from any horizontal direction.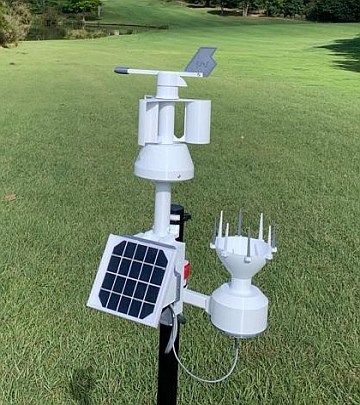 And then came the recent newly developed iWeathar Lite App available for free that allows you to access all the online stations at palm of your hand which could be used for example to check flying conditions en-route.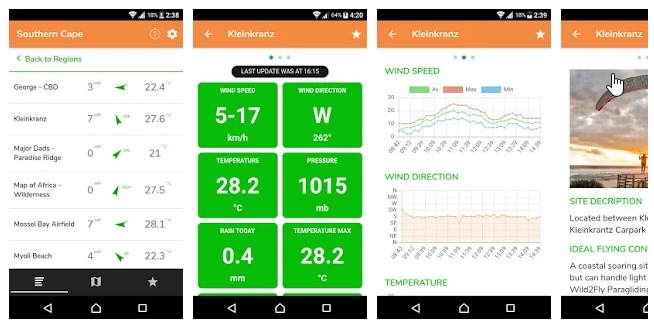 Please feel free to download it, there are links to the App stores on my website at
http://www.iweather.co.za
The current price of the new Tornado weather station with full sensor suite (Wind Speed, Wind Direction, Temperature, Humidity, Rainfall and Barometric Pressure) is R7,800 and a annual fee of R1,548 which includes data, network access, alert sms and emails.
Russell Witthuhn