Good Monday RVators,
Well I passed the 100hour mark And I completed riveting the H-stab.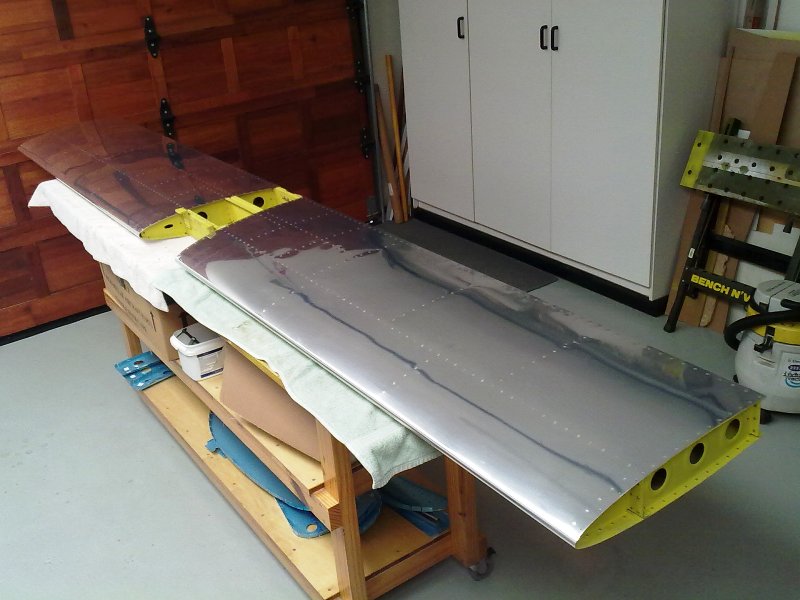 Next in the process is to build the elevators. The RV10 has 2 split elevators Left and Right and BOTH has individual trim tabs associated to them. Compared to the rest of the tail, it is a fairly complicated and intricate structure with lots of small detail.
Here are the Elevator Skeleton components:
The elevator tips extend forward and also act as counterbalance to the weight of the main elevator control surface.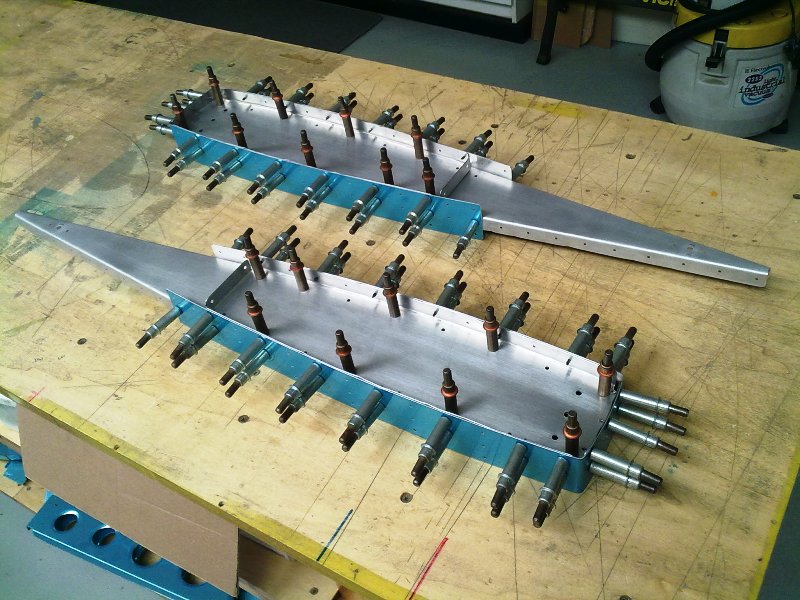 The four elevator skins out the box as supplied, all the cutting and match holes already punched. You just need to debur and smooth the edges.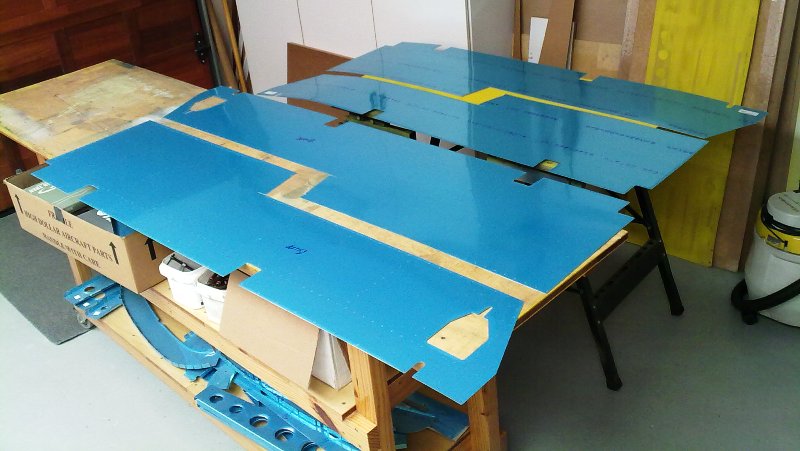 And bend the outboard 'trim tab' position flap to close to up the thin part of the elevator. A simple G clamp and a piece of wood on the edge of a bench with a slight radius.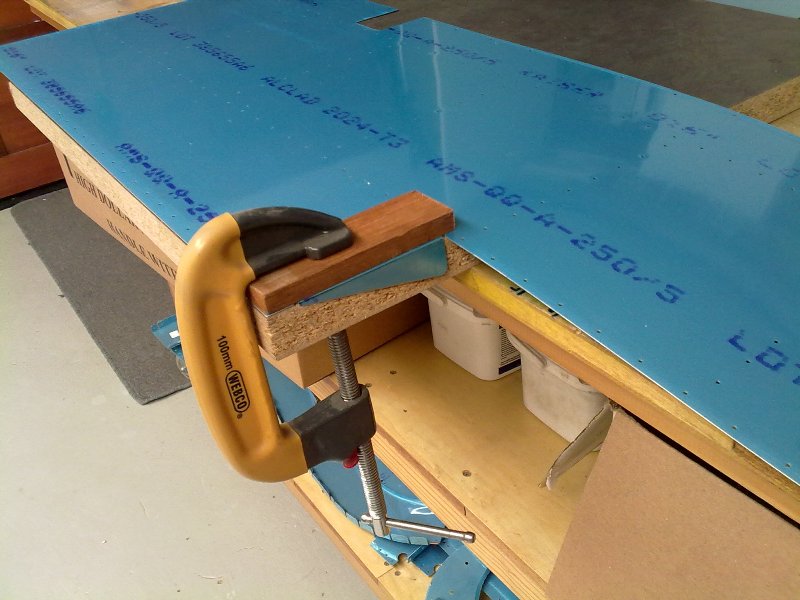 Finish it of with a hand seamer, then do it to all 4 elevator skins.
Then you clecko the whole skeleton to elevator bottom skin x 2 Left and Right.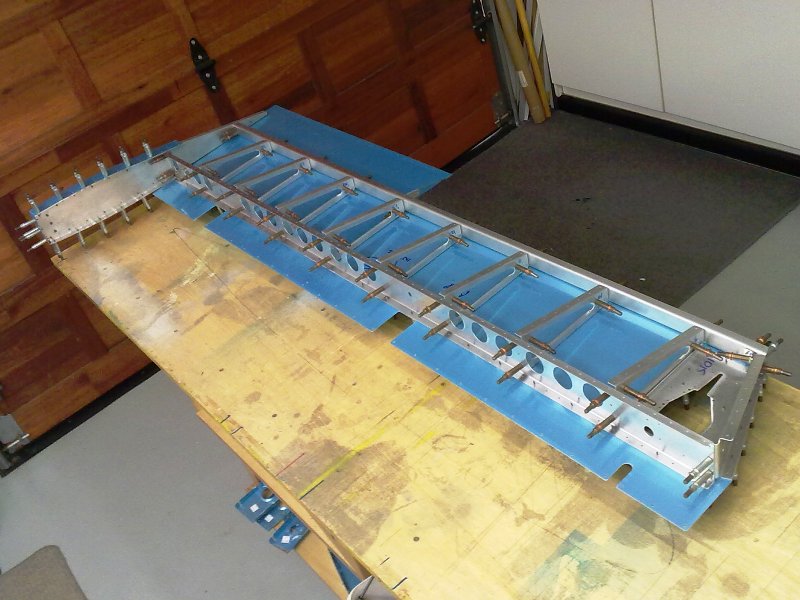 This week I have to put the elevator top skin on this structure and match drill 'to final size' all the holes, then take it apart and clean and prepare it for riveting.
We have EAA Bethlehem convention this week, so don't expect too much progress next week.
Till Next Time,
Regards
Rudi